Decades have passed since Anne Frank's death, and the world could still take a page from her diary. 15-year-old Frank's life ended at the Bergen-Belsen concentration camp in March 1945, just a few weeks shy of the camp's liberation. Frank's remarkable spirit would be remembered by and shared with millions through her diary, which was returned to her father by his colleagues Miep Gies and Bep Voskuijl and published soon after the end of World War II.
June 12th marked what would have been Anne Frank's 86th birthday. With that in mind, we look back at her short, yet remarkable life through pictures and excerpts of the famed diary.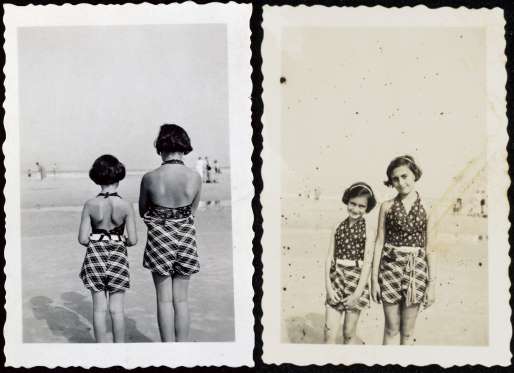 "As I've told you, what I say is not what I feel, which is why I have a reputation for being boy-crazy as well as a flirt, a smart aleck and a reader of romances." – Aug. 1, 1944.
"In 1934 I started right away at the Montessori nursery school and I stayed there. In the last year my teacher was Mrs. K., the headmistress. At the end of the year we were both in tears as we said a heartbreaking farewell, because I'd been accepted at the Jewish Lyceum, where Margot also went to school: she went to the fourth grade, and I – to the first." – June 20, 1942.
"I have loving parents and a sixteen-year-old sister, and there are about thirty people I can call friends." – June 20, 1942.