Jake Holloway, a man from Altoona, Iowa has an interest in cars. Maybe that's why he took notice of a silver Jeep that seemed to be permanently parked in the local Walmart parking lot. As shoppers came and went amid the busy holiday season, the driver of the Jeep stayed off to himself.
After seeing the Jeep in the parking lots of major retailers over a period of several weeks, Holloway's curiosity became stronger. Then he spotted an "I served" sticker on the vehicle and realized the driver was a veteran who had served in Iraq. Holloway has great respect for veterans and finally worked up the nerve to approach the car to find out if everything was alright. He was stunned at what he found out.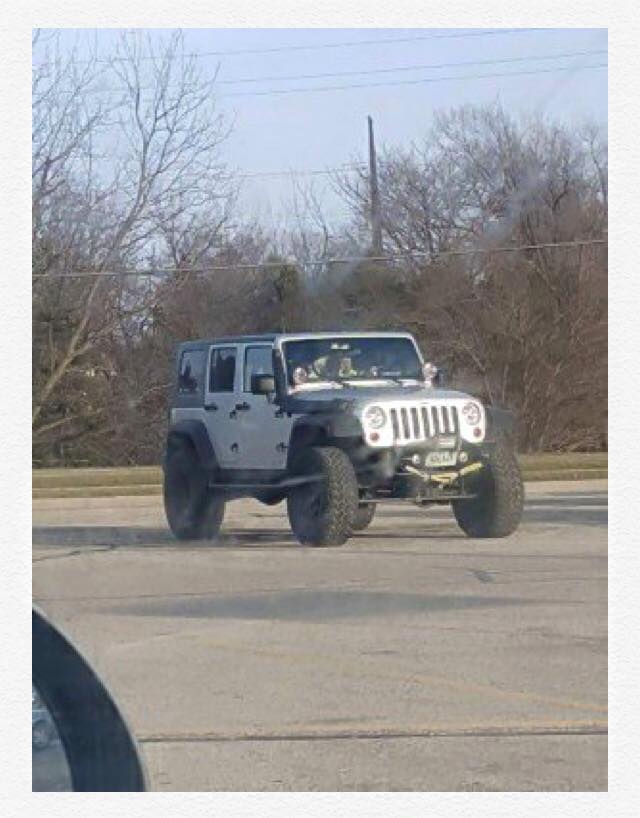 Inside the Jeep, a man named Nick was trying to survive with no money. All he had was his loyal dog. Nick explained that he had recently taken a job with the Department of Transportation, but he hadn't received his paycheck yet.
The story became tragic when Nick explained that his wife had left him when he returned from serving overseas. With no money and nowhere to go, he was doing the best he could, living out of the car.
In order to get by, he sold his few remaining belongings from the car.