UPDATE 4-15-2019: According to reports, Landen Hoffman, the 5-year-old identified as the victim of this heinous attack, is still in critical condition. Also, thousands of well-wishers showed their support by generating $320,000 in a matter of 13-hours on a GoFundMe page dedicated to helping pay for Landen's medical expenses.
"We are heartsick over what happened to Landen, your precious little boy," one couple posted after 1 a.m.

"Every prayer for your family and your sweet little boy!" another couple posted a minute earlier.

"A monster of a man threw him from a 3rd floor balcony at the mall," the boy's cousin, April, posted on Instagram, the Daily Mail reported.

"He is fighting to stay with us every second. Landen we love you so much buddy."
Police have arrested 24-year-old Emmanual Aranda who is identified as the main suspect in a case involving a man tossing a 5-year-old boy from the third floor at the Mall of America.
The incident took place on Friday.  Minneapolis resident Brian Johnson, who was at the mall when it happened, told the Daily News that he did not witness the child's fall but did come upon his "motionless" body surrounded by a "pool of blood."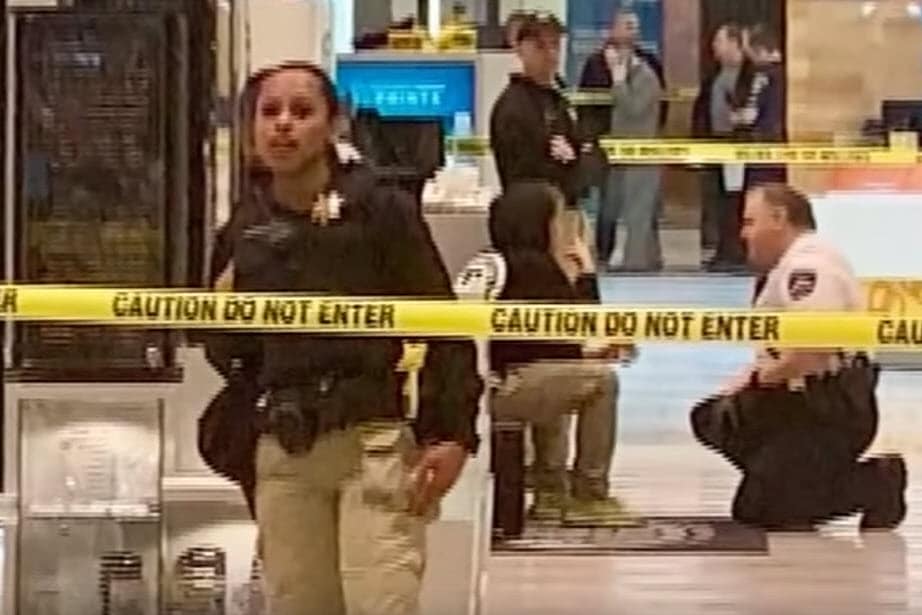 During the press conference on Friday afternoon, Bloomington Police Chief Jeff Potts said the child suffered "significant injuries." The little boy was taken to the Children's Minnesota Hospital in Minneapolis where Potts said the mother had joined them.
Police also said that there was no link between the suspect and the child or his family, calling it an "isolated incident."
According to a press release, Aranda was taken into custody at the transit station in the Mall of America and is currently locked up at the Bloomington Police Department.
The Minneapolis native faces charges of attempted murder.
According to CNN, Aranda was banned from the mall in 2015 after being involved in two previous incidents on the property.
Witnesses say they heard the child's mother screaming after the incident that someone had thrown her child from the balcony.
"She was screaming, 'Everyone pray, everyone pray. Oh, my God, my baby, someone threw him over the edge,'" Brian Johnson told WCCO.
On Friday evening the Mall of America released the following statement:
"This was a senseless act and words cannot truly express our profound shock and sadness. Our immediate and only concern is for the wellbeing of the family and the child, as well as for any individuals who may have witnessed the incident. We have counseling services available for anyone who may need assistance. We know that this is a concerning event for all of us. As the Bloomington Police Department continues to investigate how and why this isolated incident happened, we will provide our full cooperation."
Bloomington Police Hennepin County Sheriff's Crime Lab along with the Metro Transit Police are still investigating the incident.
A family friend who set up a GoFundMe page to help with the boy's medical expenses said early Saturday afternoon that his parents are not yet ready to comment publicly. The boy, whose first name is Landen, "is still very much with us and fighting," he said in a Facebook message.
Organizers wrote on Landen's GoFundMe page that he is "the sweetest kindest 5 year old you will ever meet. His soul is soft and gentle and instantly brings a smile to everybody he meets." Within two hours of the page's creation, donations had rocketed past organizers' initial goal of $50,000.
So far the little boy's listed in critical condition.
Please keep him in your prayers.