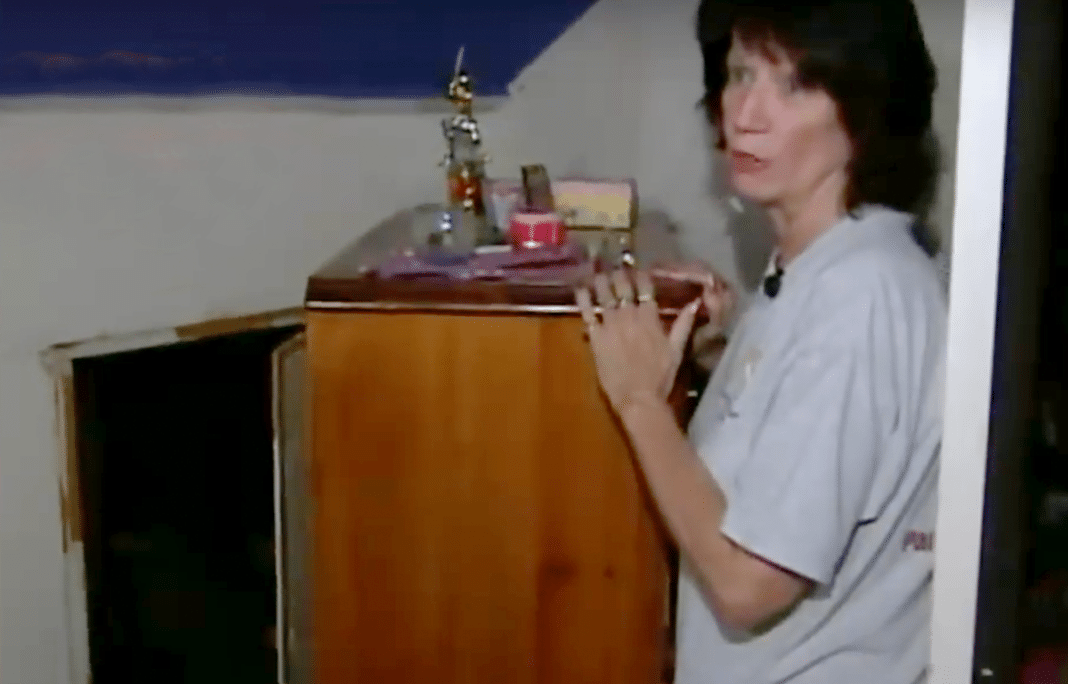 After a custody battle awarded temporary custody to an Illinois father, the mother, Shannon Wilfong, took her 4-year-old son and vanished. They were reported as missing persons, and the father, Michael Chekevdia didn't know if he would ever see his son Richard again.
Then two years later in 2009, police got a tip and returned to the house of Wilfong's mother, just several miles away in Royalton, Illinois. The boy had been kept in a crawl space, not allowed to see the outside world much, if at all.
Police had searched the home of Wilfong's mother, Diane Dobbs, before, but they weren't able to find any trace of Richard. That's because when visitors arrived, he was told to stay in the 12 ft by 5 ft crawl space used for items like Christmas decoration and cosmetology books. The ceiling was just 4 ft high.
Some reports said he was never allowed outside the house. Court testimony revealed he may have been allowed out at night. Neighbors said they had never seen him.
"Wilfong and her mother, Diane Dobbs, blacked out the house's windows and cut the boy off from outside world, forcing him to miss school and doctor's appointments, starting in 2007, according to court testimony."