How many couples do you know that have been married for 5, 10, or 15 years? How about 40 years?
To some, the idea of being in a relationship with someone for four decades may seem like a near-impossible challenge. Granted marriage certainly isn't for everyone, and it takes a special kind of couple to reach that level milestone.
As difficult as this challenge may seem for most Americans, it looks like a stable 40-year marriage is nearly unheard off in today's Hollywood.
However, one celebrity couple who are quickly approaching their 40th wedding anniversary is Gary Sinise and his wife, Moira Harris.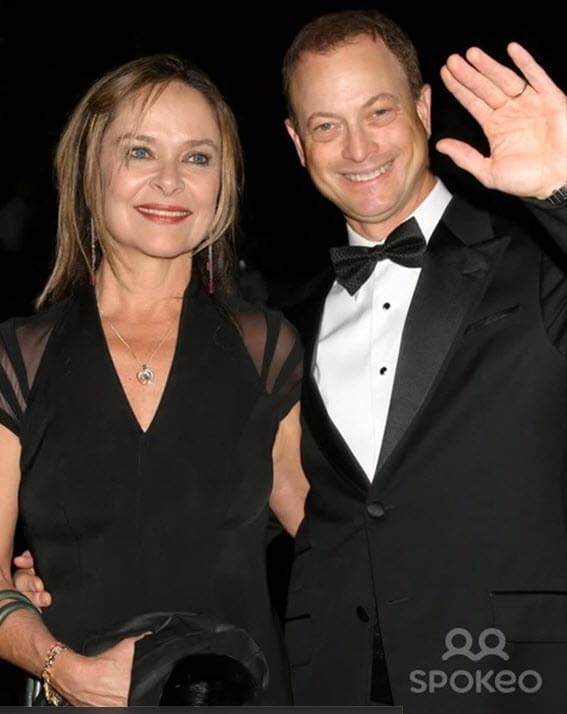 Sinise, who's best known for his memorable roles as Lt. Dan Taylor in Forrest Gump and Detective Mac Taylor in CSI New York, also has an intensive history working to support veterans. He and his wife, Moira Harris, who's also an actress, married in 1981. The couple has three children together.
In an interview with Parade, Sinise revealed the secret to their longevity. And it's something that we can all incorporate into our lives, whether we're in a relationship or not.
"A sense of humor," he said. "My wife's a loving, funny, Irish-spirited person, and I'm still surprised at some of the things she says. She makes me laugh every day."
Besides making sure to bring laughter into each other's lives every day, the couple also commits to supporting each other through both good times and bad.
Harris is deeply involved in Sinise's foundation, the Gary Sinise Foundation, which assists veterans, first responders, and their families. Over the years, Sinise has also been a pillar of strength for his wife during her difficult struggles with alcoholism, which he wrote about in his recent book, "Grateful American: A Journey from Self to Service."
"I was not going to include it in the book unless she was supportive of that," he said.
While it was a painful chapter in their lives and the book, Harris was supportive of her husband's decision to share her story because their journey to a stronger family and faith may help another family going through similar struggles.