Update:
Little Landen Hoffmann, the five-year-old boy thrown off a third-floor balcony at the Mall of America last Friday is showing some positive signs toward recovery.
The boy's latest test results have been positive, though he remains in intensive care after he endured massive head trauma and multiple broken bones in his arms and legs, Noah Hanneman, who launched a GoFundMe page in support of the family, wrote.
"We have good news to share with you all on this Good Friday! Our miracle child Landen is showing real signs of recovery. New test results have been positive, though he remains in intensive care with a long road ahead," Hanneman wrote as an update on the page. "Our faith in God, and our Savior Jesus, is strong and we are gaining more reason for optimism day by day. We continue our request for privacy as we focus on Landen, and thank you for respecting our wishes. Just know that we all feel your overwhelming love, prayers and support. He is answering our prayers and they ARE working."
Thank you to our readers for their continued prayers. Please keep Landen in your thoughts.
Original story:
According to reports, Landen is making "small steps toward the healing process."
Landen was reportedly standing outside the Rainforest Cafe in the mall when his attacker suddenly picked him up and threw him.
"He was enjoying a day at the Mall of America with his mom and friend on Friday morning when a stranger maliciously grabbed him and threw him over the 3rd floor balcony for no apparent reason," the GoFundMe page for Landen reads. "The family doesn't know him and are completely clueless as to why this monster would target their family with this heinous act of violence.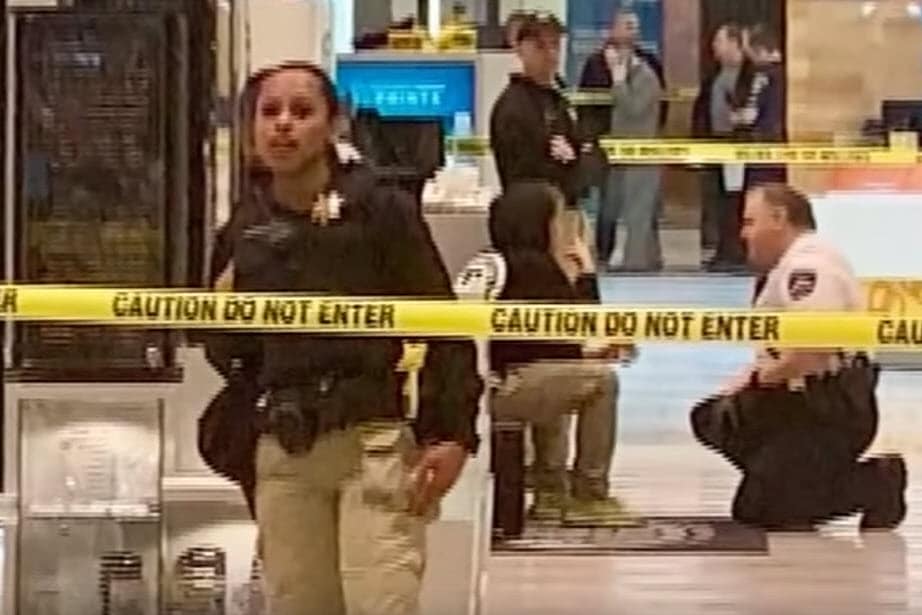 Police arrested the man accused of throwing Landen, 24-year-old Emmanuel Deshawn Aranda, on the day of the attack.
Aranda was charged on Monday with attempted first-degree murder, a charge that carries a sentence of 20 years to life if he's convicted. His bail is currently set at $2 million.
The suspect reportedly told police that he was "looking for someone to kill" after dealing with years of rejection by multiple women at the mall.
Landen suffered multiple broken bones, severe head trauma, and had to have his spleen removed.
Since the incident, there's been an outpouring of public support to help Landen's family pay for medical expenses. His GoFundMe campaign has raised more than $700,000 so far. A family friend thanked all of Landen's generous supporters.
"Thank you so much everybody for your continued support through donations and prayers! We are all completely overwhelmed with the love and support that has come our way during this tragic time," a family friend posted Sunday morning.

"The family has asked for continued privacy during this time, but we want to keep everybody updated to how Landen is doing. He had a peaceful sleep and is still continuing to fight his courageous battle, he's a strong survivor," the update reads.
https://www.youtube.com/watch?v=F5gkYNa_sgU
Let's keep this little fighter in our prayers folks!