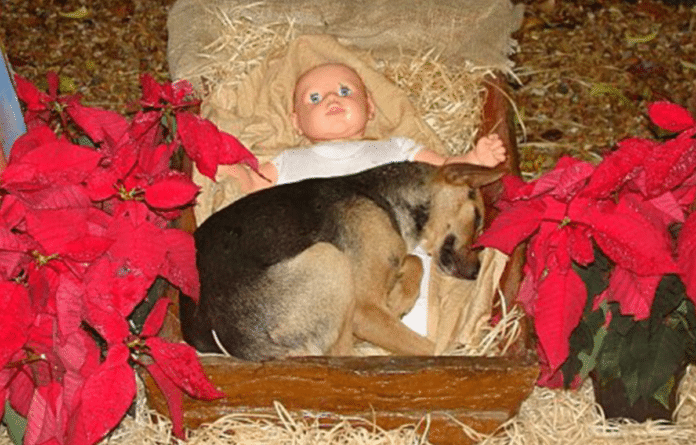 Every year around the holidays, a photograph of a Nativity Scene in Brazil reappears, shared by hundreds of thousands on Facebook. What makes this particular scene so interesting and touching is a little shepherd, but this shepherd isn't what some might expect.
That's because we're not talking about the shepherd of a flock of sheep or of men, but a shepherd puppy that chose to peacefully sleep with the baby Jesus in the manger.
The little dog's peaceful rest in the middle of the Nativity was captured by an onlooker who also happens to be a dog lover. A crowd formed in the town square of Criciúma, a town near the coast of Brazil. A man named Kiko Della Giustina snapped a picture and shared it. Then the story was picked up on Facebook in 2013 and went viral.
The story as shared by Hearts Moving Mountains went as follows:
"An abandoned dog was looking for a comfortable, protected place to sleep. He chose baby Jesus as his comfort. No one had the heart to send him away so he was there all night.