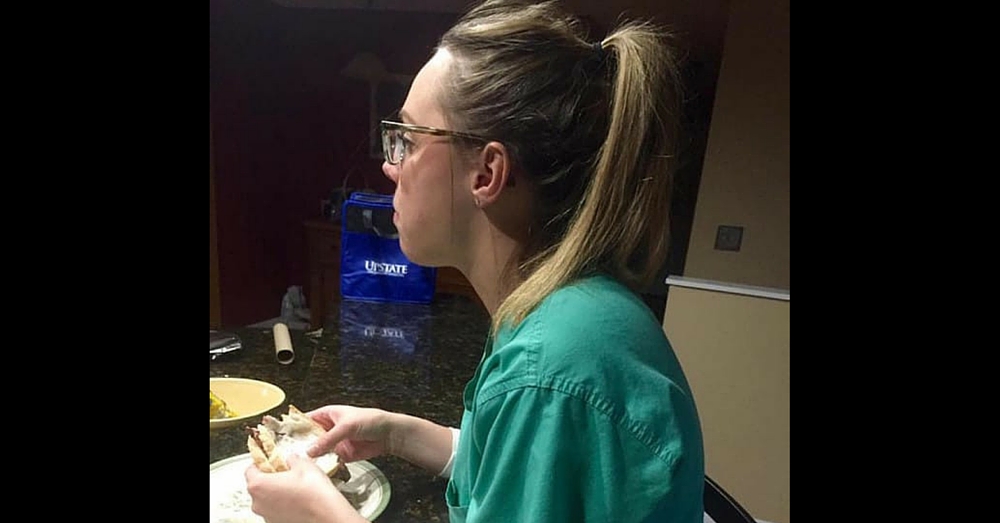 Please note: This story was inspired by a Facebook post by Bobby Wesson (see original post below).
When Philip Urtz saw his wife, Jessica, eating a hurried dinner alone one night, he snapped a picture and posted it on Facebook along with a caption that turned into a love letter to the woman he so cares for and admires.
Jessica is a stroke nurse who has dedicated her life to caring for those who are sick and in need. She works long, exhausting hours caring for her patients, and barely has enough time to come home and take care of herself before turning around and doing it all over again. Through it all, Philip says, she never complains. For that reason and many more, he calls her his "hero."
Below is the note he wrote about his wife that has captured the hearts of thousands:
"This is my wife Jessica having dinner after a 14 hour day. She comes home from work, has enough time to eat and get ready for bed and it's back to work the next day for another shift.