Motorists heard cries coming from the side of the road in Hechi city in southeastern China. Moving closer, they see that the noises are coming from inside a cardboard box.
Baby girl is found abandoned in a cardboard box on a village road before being saved by motorists in China https://t.co/CxSfdF6bk3

— Daily Mail Online (@MailOnline) August 20, 2018
They couldn't believe their eyes as they looked inside: a tiny infant wrapped in a blue blanket lay inside screaming loudly.
While one of the men inspected the box closer, another filmed what was happening on a phone.
Then, they find a letter inside that reads:
"The baby girl was born on August 4, 2018"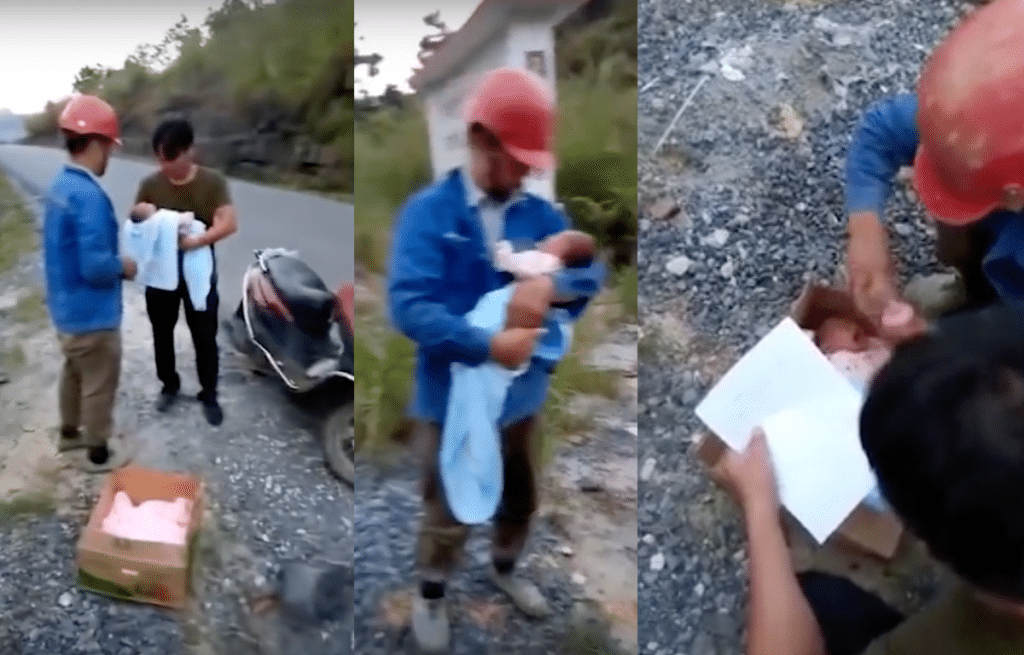 There is no other explanation for why she was abandoned, but clearly, someone took the chance that she would be found.