A children's daycare in Elkin, North Carolina came under intense scrutiny after a mother named Jessica Hayes posted pictures to Facebook of her 17-month-old daughter with masking tape wrapped around her shoes and ankles and the bruises and swelling that resulted from removing the tape.
"I am upset that this happened to my child as someone was clearly upset that she was learning [to] take her shoes off and done it out of being aggravated. This was also not just her shoes being taped up it was around her ankle," she wrote.
Two employees of the Pleasant Hill Baptist Church Daycare were accused of taping her daughter's shoes on, and shockingly another person came forward on Facebook to say the same thing had happened to them.
While the employees may have thought it was harmless, the photos tell a different story, since you can clearly see where the tape had irritated the skin and even caused swelling.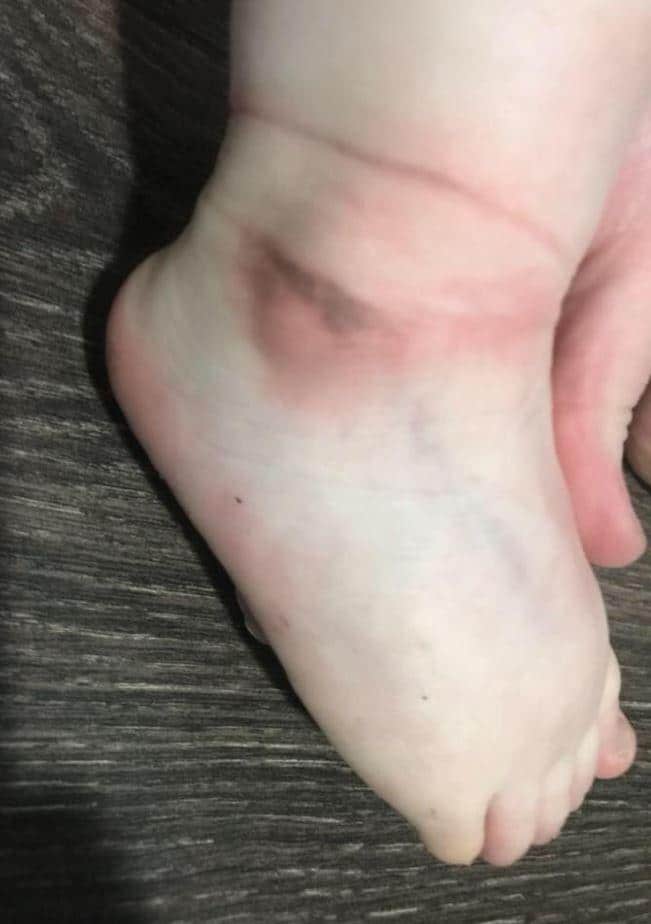 The angry mom described how it felt to find her daughter that way.
"Yes it does hurt and break trust when you put that trust into two individuals who have been with my daughter since she was 6 weeks old, and come in to her shoes being taped on to her as well as her ankles. This was left on long enough and tight enough to leave marks, cause swelling, and bruise."