In an effort to make sure the horrors of the Holocaust are never forgotten – and never repeated – archeologists, scientists, and historians have worked together to collect, restore, and authenticate items that were left or hidden in the concentration camps when they were liberated.
Items range from prayer shawls and Jewish stars to eyeglasses and children's clothing, but one item they discovered left them speechless.
At first it seemed like an ordinary mug, but they soon realized it had a false bottom. When they took an X-ray of the mug they were stunned. Nestled securely in the bottom, completely hidden, were a ring and a necklace.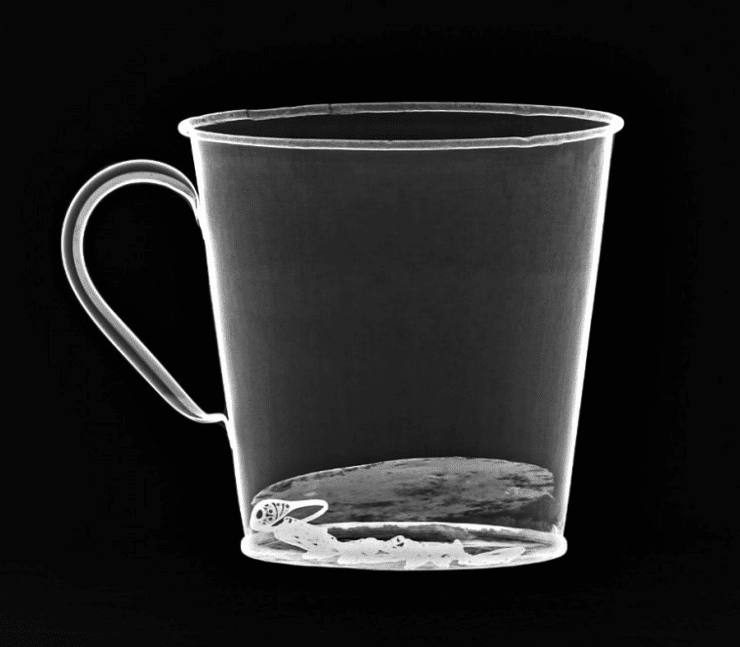 Auschwitz Museum director Dr. Piotr M. A. Cywiński said in a press release that the mug had most certainly been taken from a Jewish person by a Nazi after the Jews were taken to the concentration camp.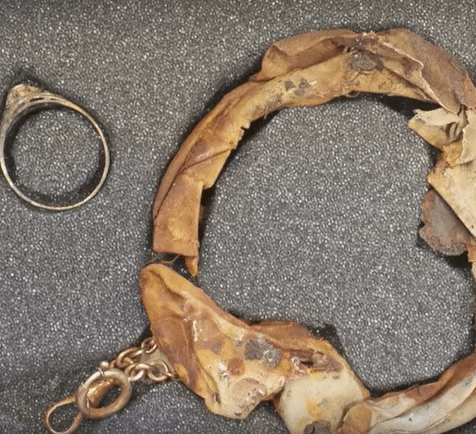 "The Germans incessantly lied to the Jews deported for extermination," Cywiński said. "They were told about resettlement, work and life in a different location. They allowed the victims [to] take with them little luggage.