When Wolfie and his siblings were found on Skid Row in downtown Los Angeles, the first thing Jacqueline Santiago noticed about him was his adorable toothy little smile. Wolfie has an overbite, which gives him the appearance of always smiling. What she didn't know at first glance was that Wolfie was very ill.
When she couldn't get food down him, Jacqueline discovered that his esophagus is malformed and he would require surgery, if he survived at all. Until he could have surgery, Wolfie had to survive on a liquid diet, being fed every two hours and held upright after every meal. He required around the clock care.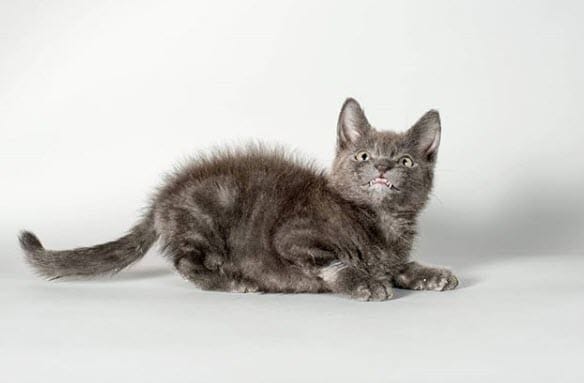 Now, he's better, but he will be on a liquid diet until treatment can be found. He doesn't look like he's worried, does he?
Just like Jacqueline, the world has fallen in love with Wolfie. He has his own Instagram account with 169,000 followers, and he's the mascot of the Friends for Life Network rescue that Jacqueline owns. He just needed one thing: something special for him and his four kitty roommates to chill on all day.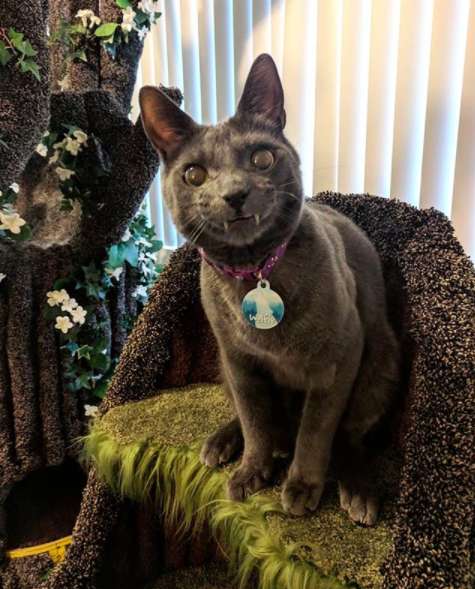 Jacqueline and her roommate decided that Wolfie and his friends needed a special cat tree. So they began working with Hollywood Kitty Company, a company that makes adorable pet furniture and product, to come up with a one-of-a-kind cat tree.
A full-grown and handsome Wolfie is now the king of the castle and looks happy about it.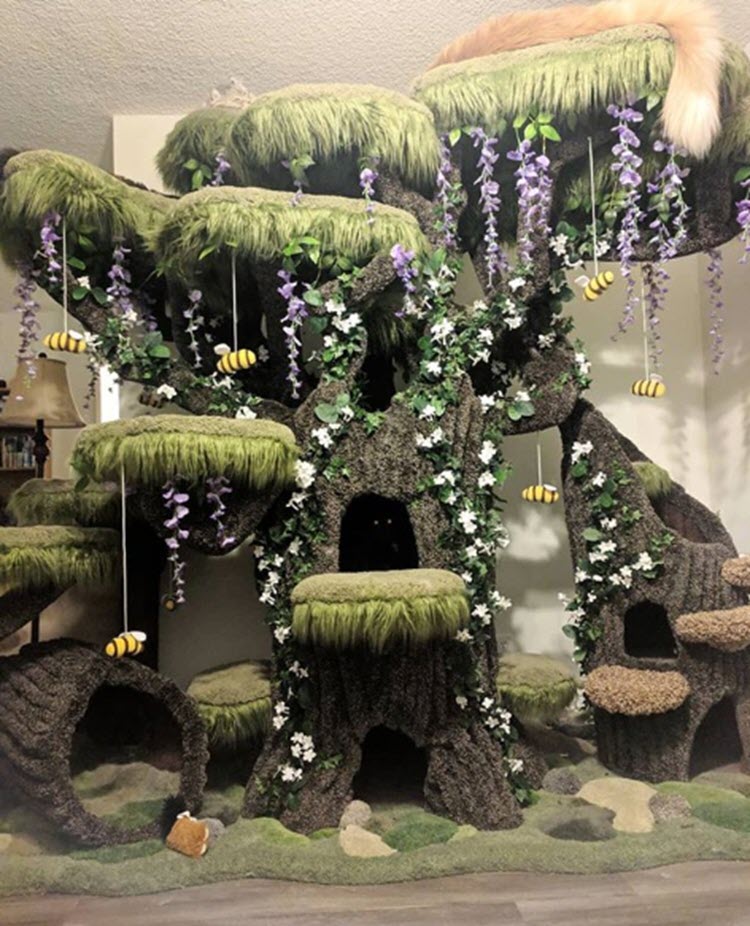 "The decaying tree stump on the right was made for my cat Piper who needed her own private space," Jacqueline said. "The larger platforms accommodate our bigger cats like Leonidas and Noelle. Our kitty Khaleesi loves all the branches and there is a bed right in the middle just for her. Wolfie is a huge fan of being on top, as is Leo, so we made sure there was [sic] several tall platforms so there would be no fighting over the top spot. As we discussed what we were looking for, over time it kept morphing!"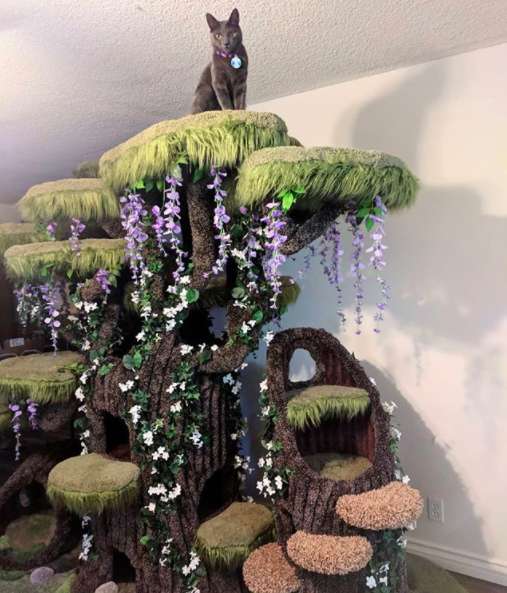 In August, Jacqueline shared the terrifying experience of Wolfie being sick at the same time that she herself had the flu. Wolfie was in the emergency room and they had put him under anesthesia to clear his impacted esophagus. When they reversed the anesthesia, Wolfie didn't wake up. Miraculously, six hours later, he woke up.
Although he's better now, there is still a need for his care and for the care of so many other homeless pets. If you'd like to support Wolfie, you can contribute to his medical expenses here, or join the Wolfie Pack and buy a t-shirt. The Friends for Life Network a Patreon account where you can support their cause.
Wolfie's struggle isn't over but he's chillin' like a boss while he gets better and waits for a permanent solution.